Banner image: Frieze on Education Building, Bascom Hill
Events
GO BIG READ book available
If you want a free copy of "Death and Life of the Great Lakes" for the panel discussion in October (date TBD), please send a request to uwcfsf@lists.wisc.edu, with your dept. mailing address as soon as possible.


Two talks by Praveen Sethupathy
Associate Professor of Biomedical Sciences
Cornell University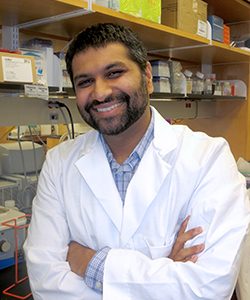 Image source: https://blogs.cornell.edu/sethupathylab/faculty-bio/
"Faith and Science - Reflections on a Harmonious Tradition"
Monday, September 10, 8:30-10:00 am
Upper House

Details and registration
here

"Editing our DNA: Exciting possibilities and important ethical implications"
Praveen Sethupathy, Cornell geneticist
Monday, September 10, Noon - 1:30; lunch provided
Upper House

Details and registration
here
InterVarsity Graduate Christian Fellowship crossover event
"What it means for faculty to be in fellowship on campus"
Friday, September 28, 6:30pm at Upper House

The UW Faculty/Staff Fellowship is invited to the second large group of the Graduate Fellowship to hear three different faculty members share their testimonies about what being part of a Christian Fellowship/being Christian on campus has meant to them and how it has impacted their lives at UW-Madison.
Questions for the faculty can be emailed to
lgcoor.wiscgcf@gmail.com
.


Other upcoming events

"Reevaluating Rights: The Past, Present and Future of a Human Ideal"
Samuel Moyn, Yale historian and legal scholar
Thursday, October 18, 7:00 pm
Upper House

Details and registration here:
https://www.eventbrite.com/e/reevaluating-rights-the-past-present-and-future-of-a-human-ideal-tickets-47322474796


"Christianity and Human Rights"
Samuel Moyn, Yale historian and legal scholar
Friday, October 19, Noon - 1:30; lunch provided

Upper House
Details and registration here:
https://www.eventbrite.com/e/christianity-and-human-rights-tickets-47322845906


"Six Practices of the Church: Guiding Christians in Engaging the Culture"
Greg Thompson, Clayborn Temple
Friday, November 9, Noon - 1:30; lunch provided

Registration TBD


GO BIG READ luncheon panel discussion:
"The Death and Life of the Great Lakes," by Dan Egan
Luncheon date TBD.
Evening author lecture on Tuesday, October 16, 7:00 pm

Lessons and Carols with the Graduate InterVarsity group, faculty, staff and members of the community.
Friday, December TBD, 7:30-8:30p
Calvary Lutheran Chapel (State and Lake)

Details TBD
Prayer Gatherings
For more on prayer gatherings, see the
Connecting
page…